As of 2023, over 2.24 billion people use WhatsApp monthly, making it one of the most popular global mobile messenger apps. Sending payment requests and receipts (using Pay By Link) via this channel reduces friction, speeds up the payment process, and lets customers pay via a channel they use regularly and are familiar with.
Here's how WhatsApp Payment Requests & Receipts via MONEI works
Step 1: Log in to your dashboard
Step 2: Go to the Payments tab

Step 3: Click the Pay By Link button
Step 4: Fill out the Create payment form
You must enter the customer's phone number, but leave out the customer's email address if they want the receipt to be sent via WhatsApp
Entering billing and shipping addresses is not required to send payment requests via WhatsApp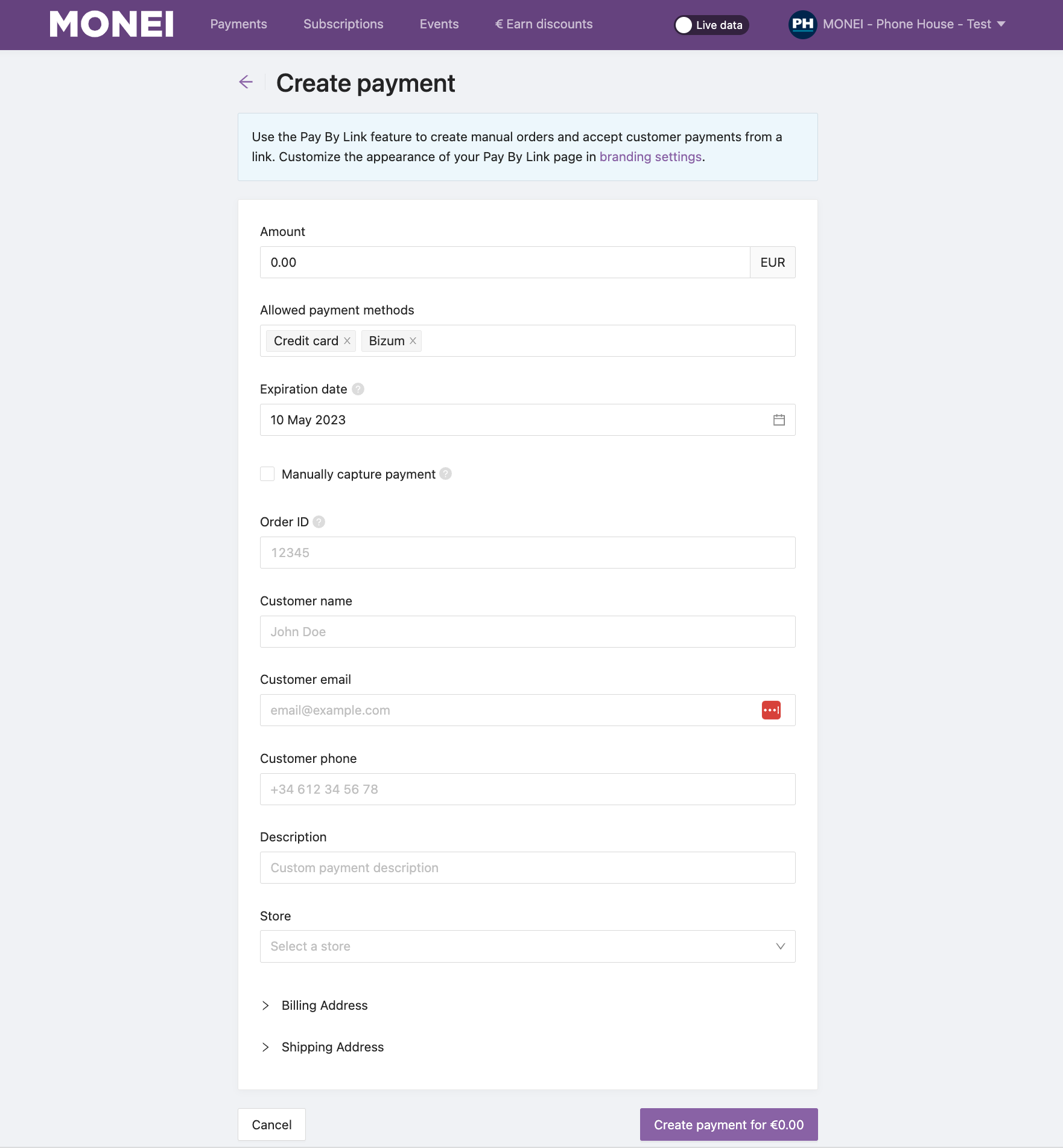 Step 5: Click Create payment for [€ amount]
Step 6: Verify the information on the next screen and click Send payment link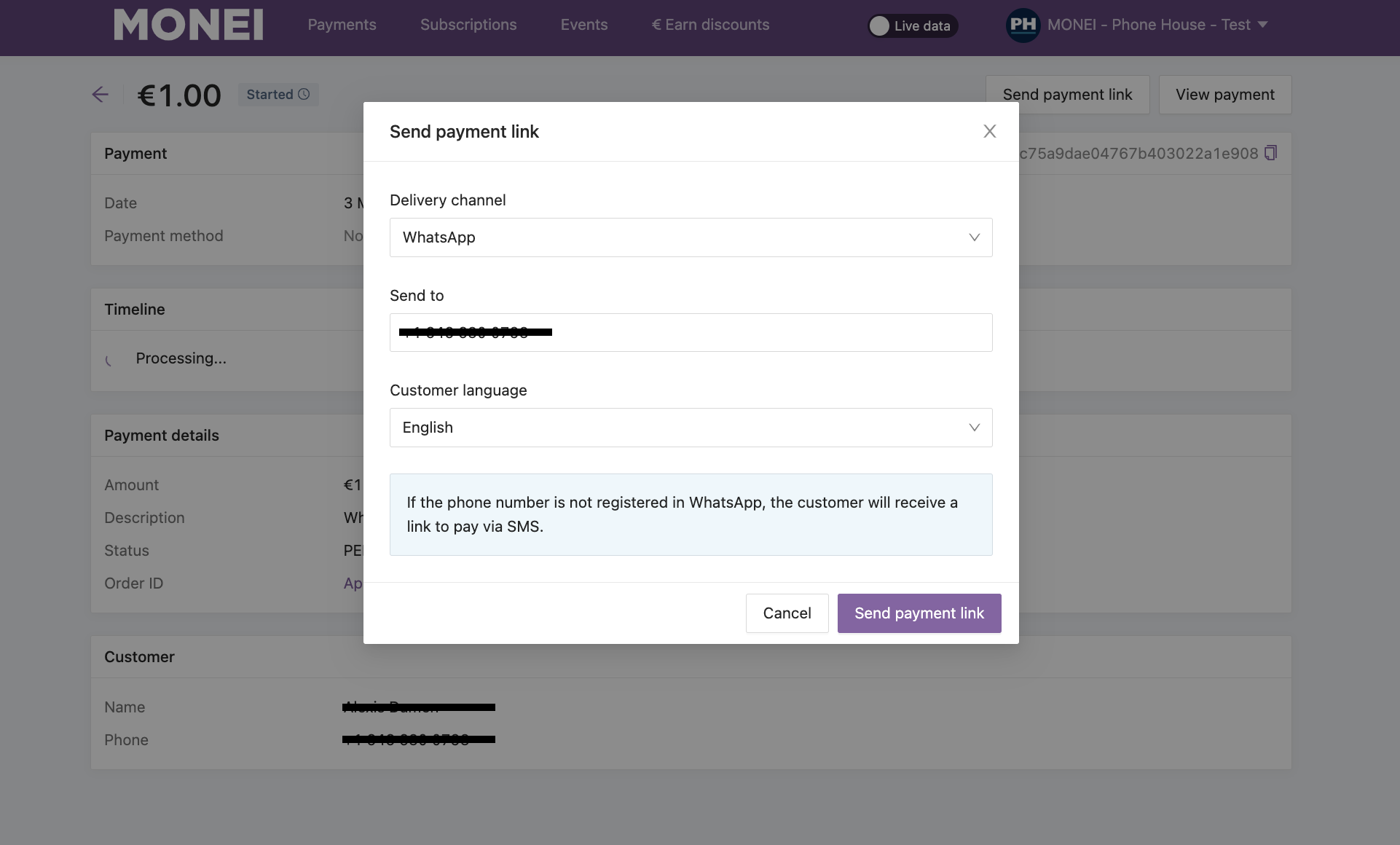 Step 7: Customer receives pending payment request notification via WhatsApp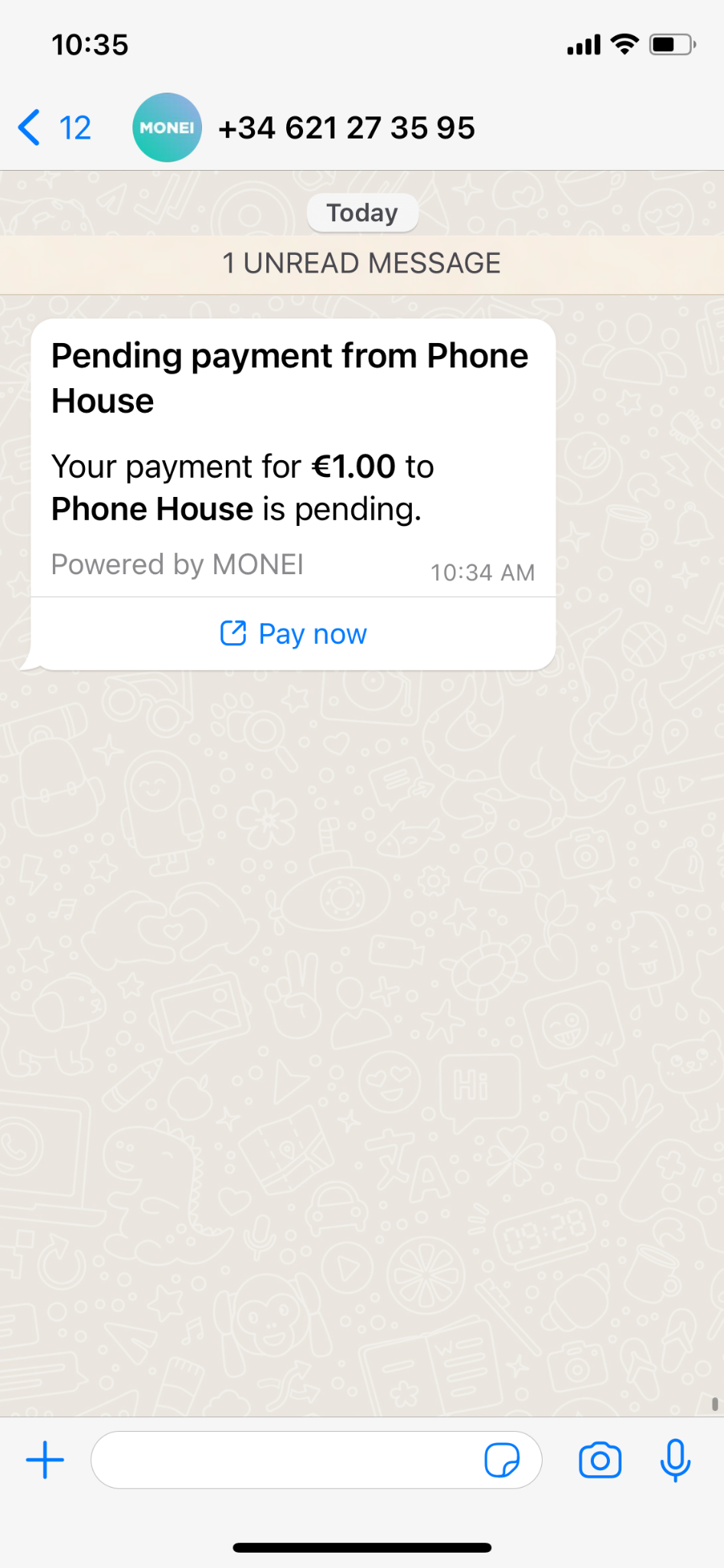 Step 8: Customer clicks Pay now
Step 9: Customer is redirected to a secure payment page where they can choose their preferred payment method to complete the transaction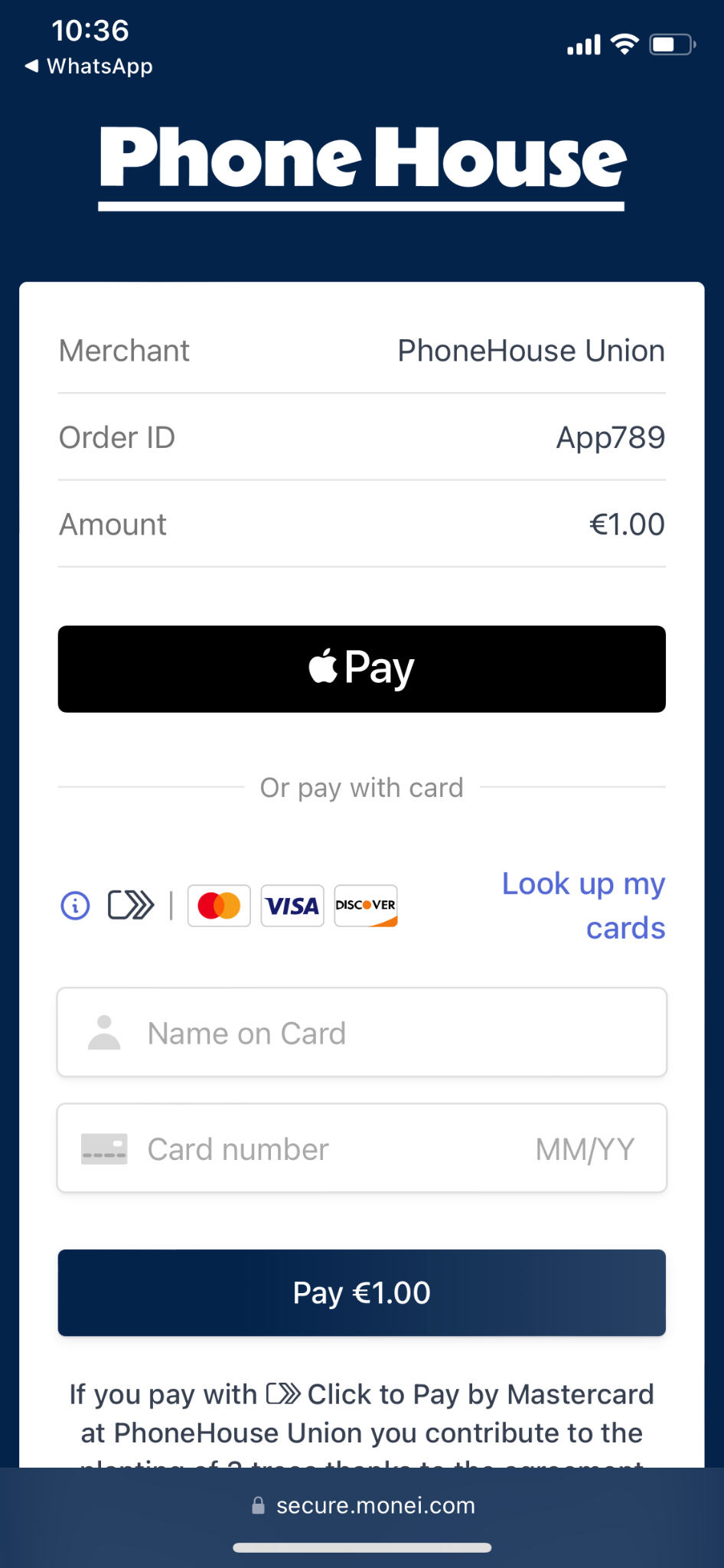 Step 10: Customer automatically receives a receipt via WhatsApp and can click Open receipt to view it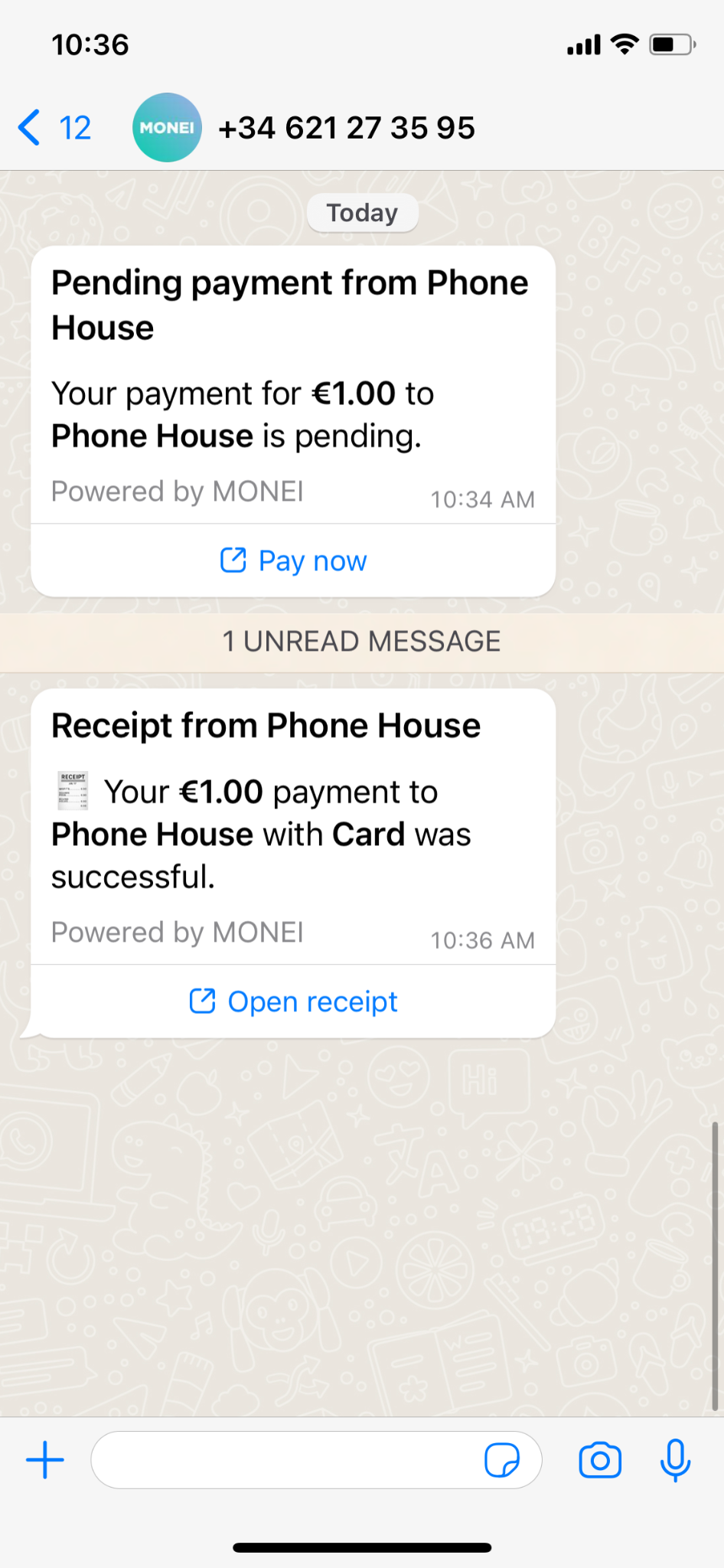 Additional information:
The ability to send WhatsApp payment requests via the MONEI Pay app is coming soon.
Receipts are automatically sent via WhatsApp as long as the payee's phone number has been entered.
If the phone number is not associated with a WhatsApp account the payment request and receipt will be sent via SMS or email.
Customers who pay via Bizum automatically receive receipts via WhatsApp as long as they're on WhatsApp (otherwise it will be sent via SMS) — customers are required to enter their phone number for Bizum payments.