Yes! You can adjust your payment method configuration to skip 3D Secure authentication for low-value payments (below 30 euro). Or you can contact your acquiring bank to enable this exemption for a value you choose.
Warning! Transactions without 3D Secure Authentication or SCA are more prone to chargebacks. It's important to note that you will assume the risk for the full amount of payments that experience chargebacks (whether they are less than 30 euro, 30 euro, or more). The issuing bank will return the money to the cardholder.
Log in to your account, then click on Settings.

Click on payment methods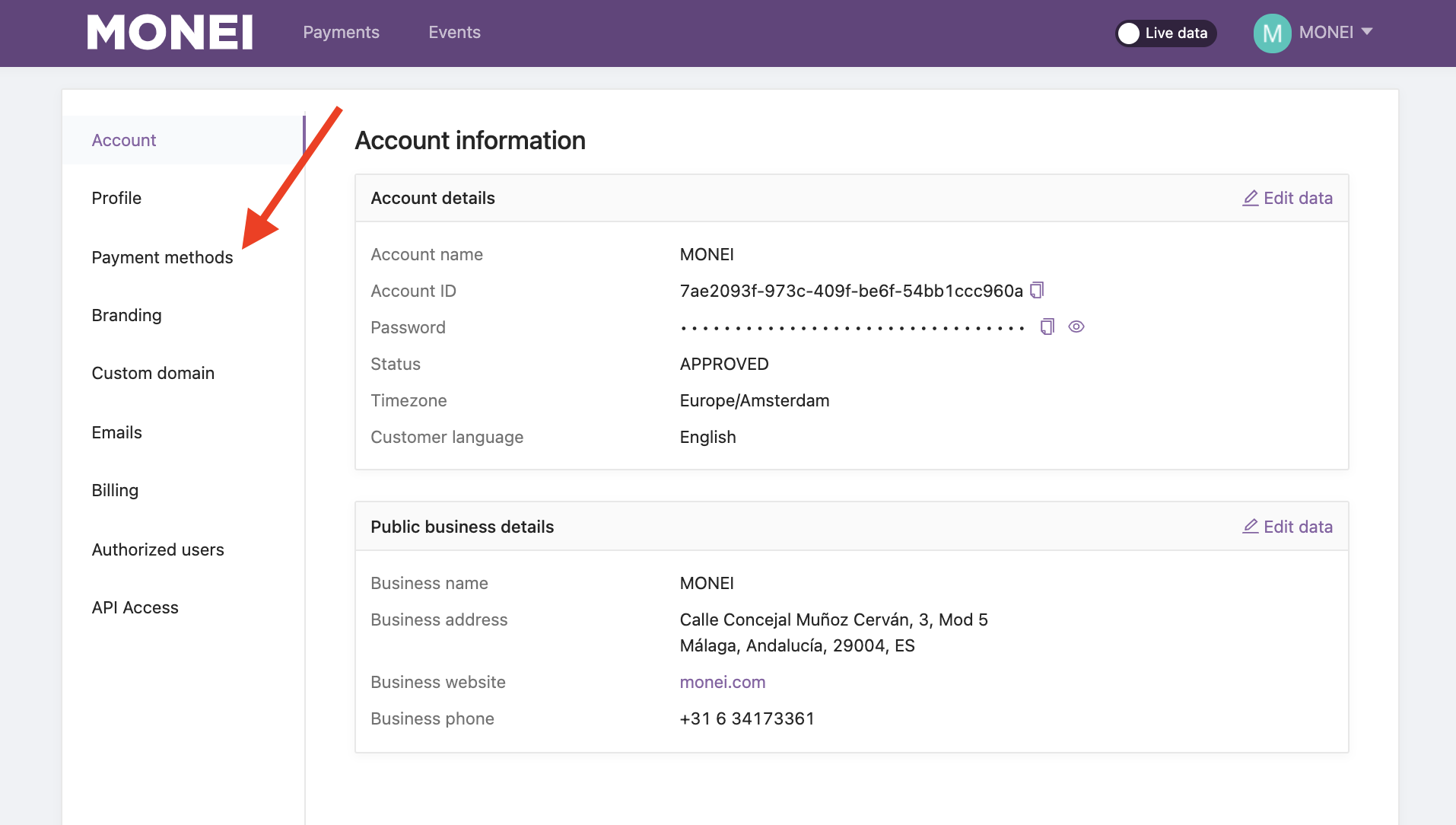 Click on Update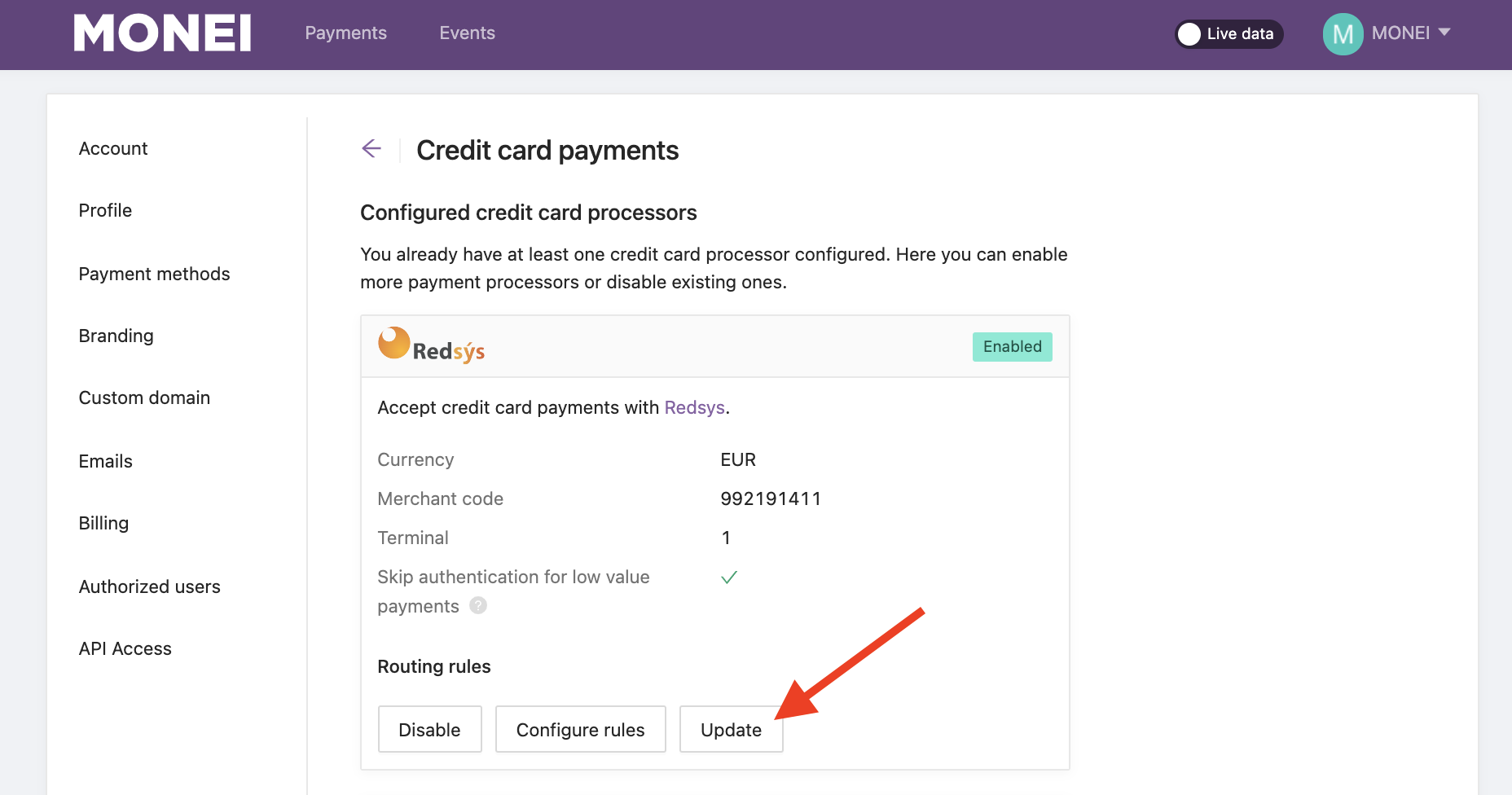 Change your settings and click on Update