Do you want to equip your store staff with QR codes so they can accept mobile payments throughout your store? Follow these instructions:
Log in to your

main dashboard

, click

Settings → Authorized users

Add users to your main dashboard (give them read and write or admin access)

Then they can go to

pay.monei.com

to log in and create transactions on the go
📌 Log in via your browser from any device at pay.monei.com or download the MONEI Pay app for Android or iOS. Sign in with the same credentials you used to create your MONEI account.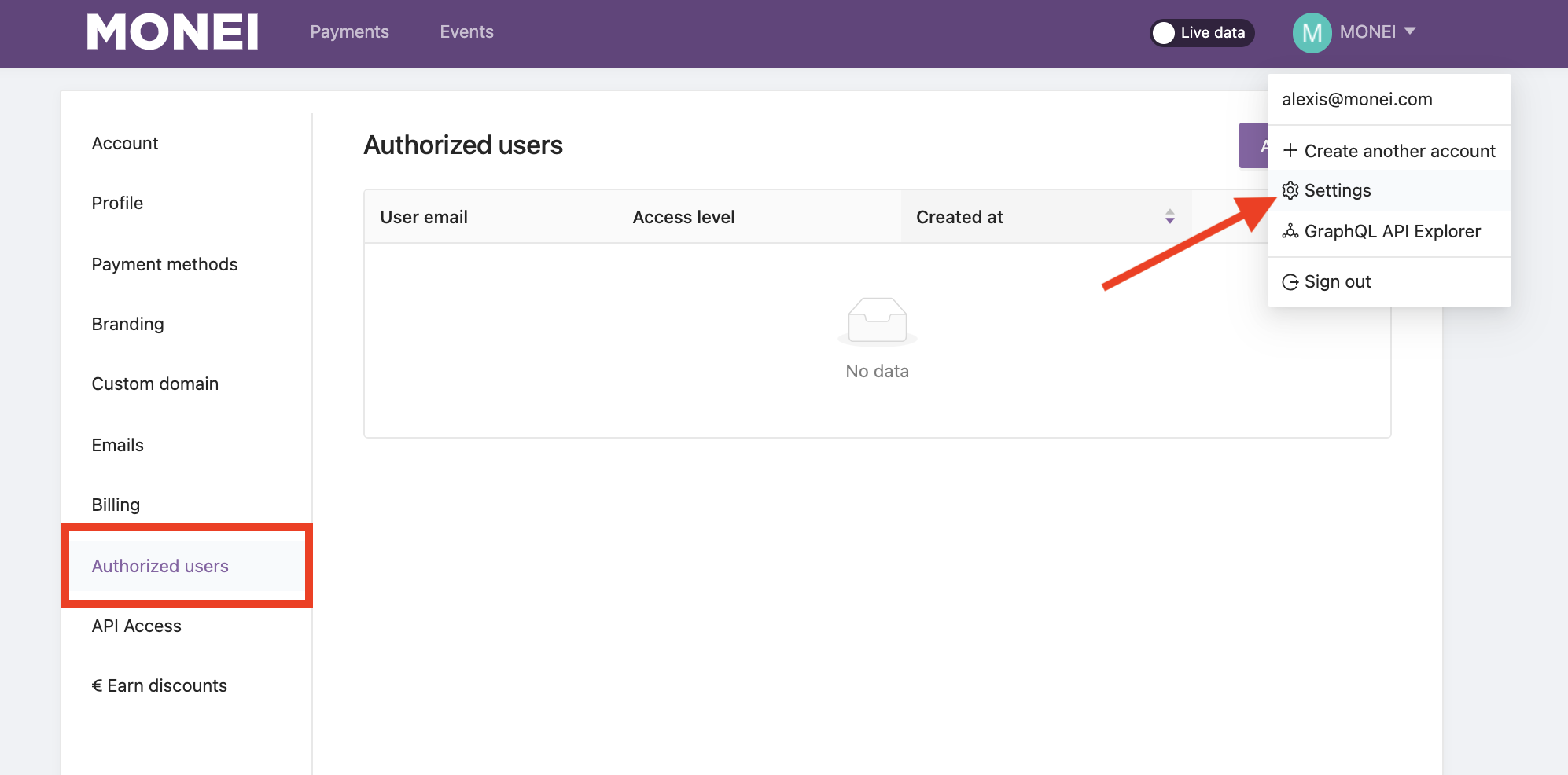 Don't have a MONEI Pay account yet? Go here to learn how to open one.