Our payments orchestration layer (MONEI PLUS) lets you configure payment routing rules in your MONEI account. We suggest that you start by creating your account with the MONEI X plan and then you can contact support to upgrade to MONEI PLUS.
With MONEI PLUS, you can set specific parameters to route transactions through the payment processor of your choice. To do this, you'll need to get a TPV Virtual from an acquiring bank.
Once you've contacted support and switched your plan to MONEI PLUS, you can:
Log in to your account, then click on Settings.
Click on payment methods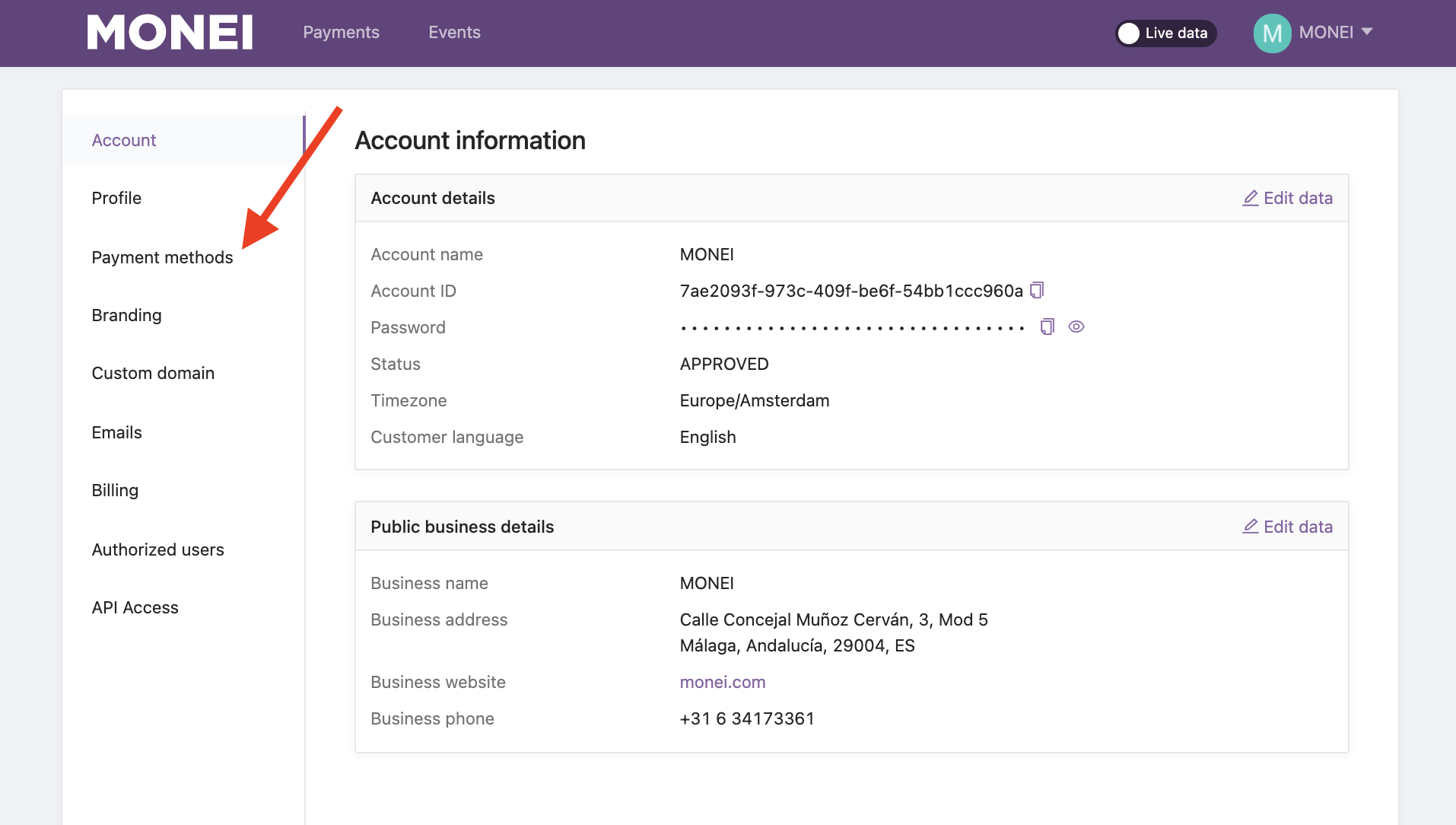 Click on Configure for credit cards or Configure rules for Bizum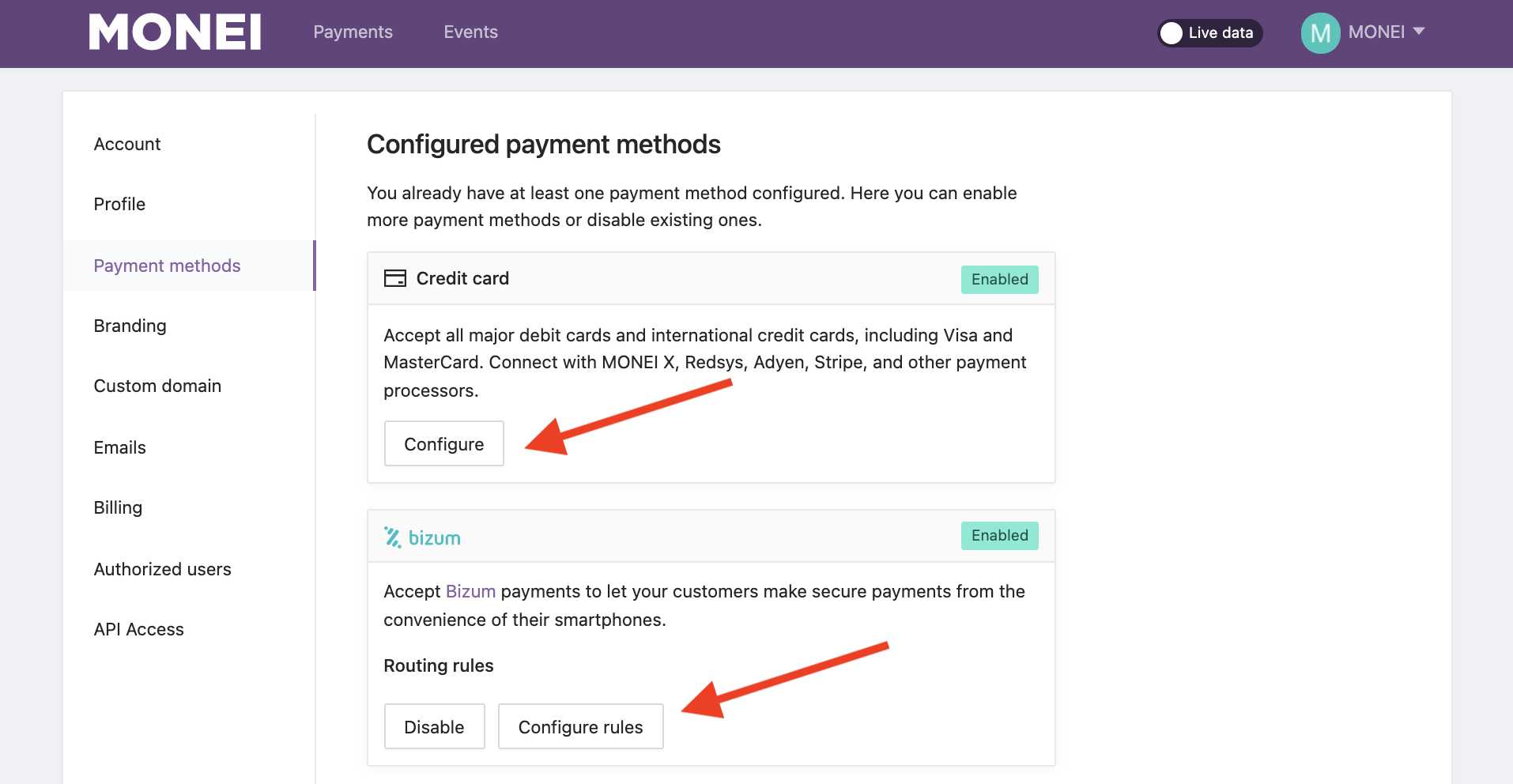 On the next screen, set your specific payment routing rules and click Save