After you register here for MONEI, you will need to activate your account.
Important! Take a look at the requirements to activate your account here.
Note: Additional tips to get started with MONEI here.
Activate your account
Go to your dashboard and click Activate account.
Then you must fill in all the forms on the next screen to activate your account. You will be asked to verify your identity by submitting a photo of your ID card/Passport and a selfie.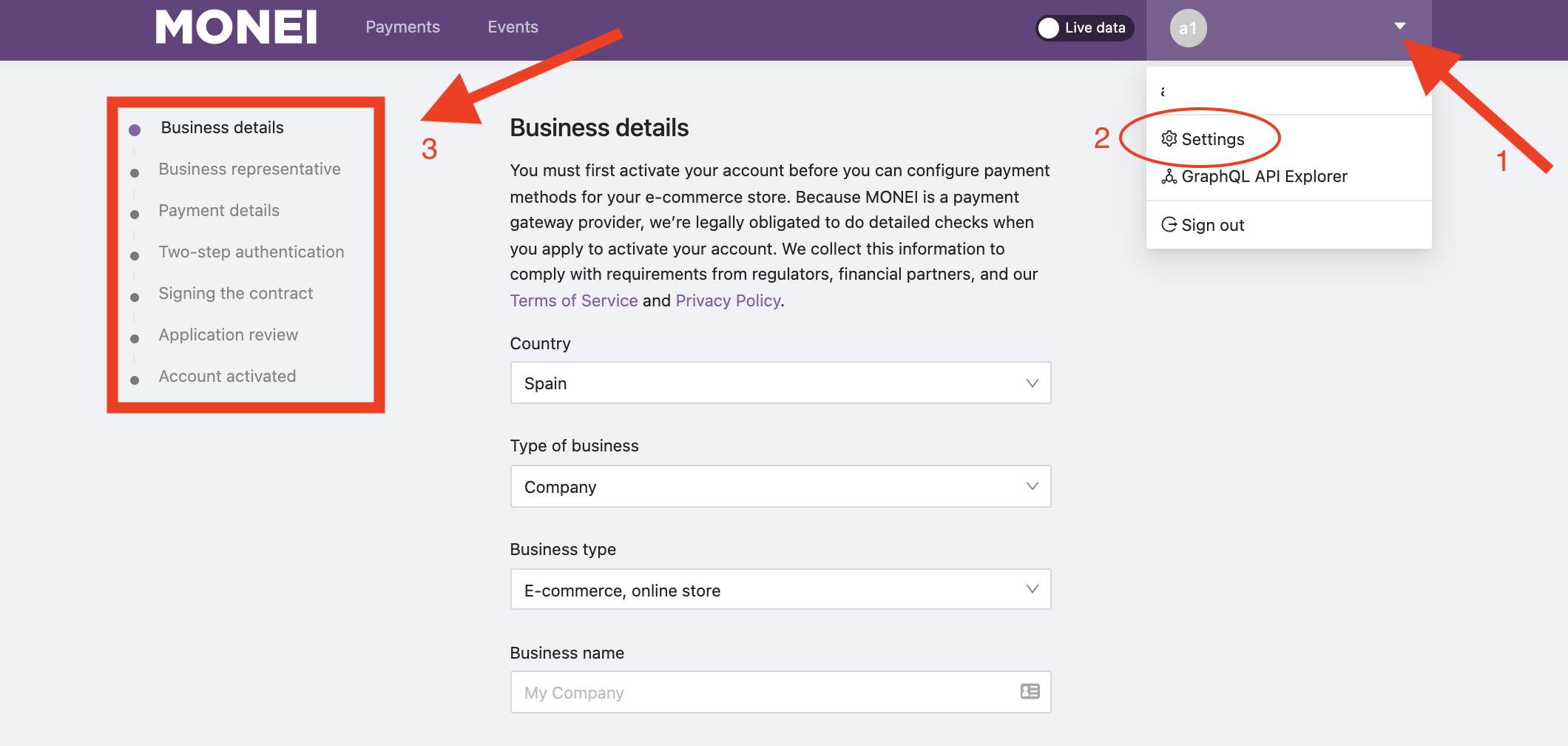 NOTE: While completing the Payment details form, you will be asked to provide your IBAN. This bank account will be used for payment settlements and to collect MONEI fees. You will be notified of each payment before it's collected.
Go back to step 3 here to continue getting started with MONEI.