MONEI is a fintech company that helps omnichannel merchants accept more alternative and local payment methods online, in-store, and on the go.
Here's an illustration of how the payment flow works and the parties involved: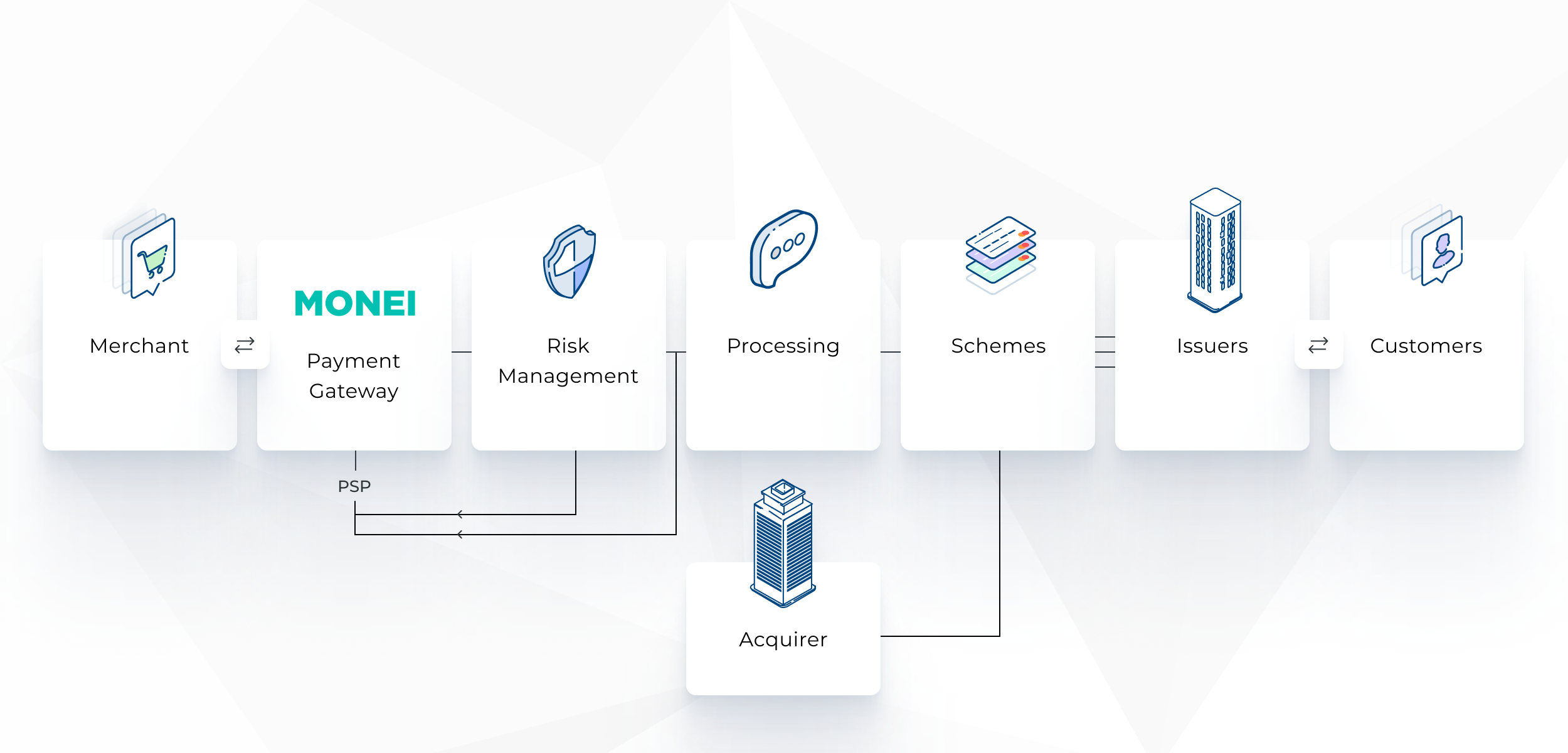 📌 Consult our Payments Terminology Guide and the list of resources below for more technical information about payments.
How does MONEI work?
MONEI is a payment service provider (PSP) that aggregates payment methods and processors into a single platform. Our software integrates with e-commerce solutions like Shopify, Adobe Commerce (formerly Magento), PrestaShop, Wix, and WooCommerce. Our payments API also makes it easy to connect with custom-built e-commerce websites.
You can customize the appearance of your payment page and because it's dynamic, it will only show relevant payment methods to customers. For example, if they're using an iOS device, Apple Pay will be available while Google Pay will be hidden (and vice versa if the customer is paying from an Android device).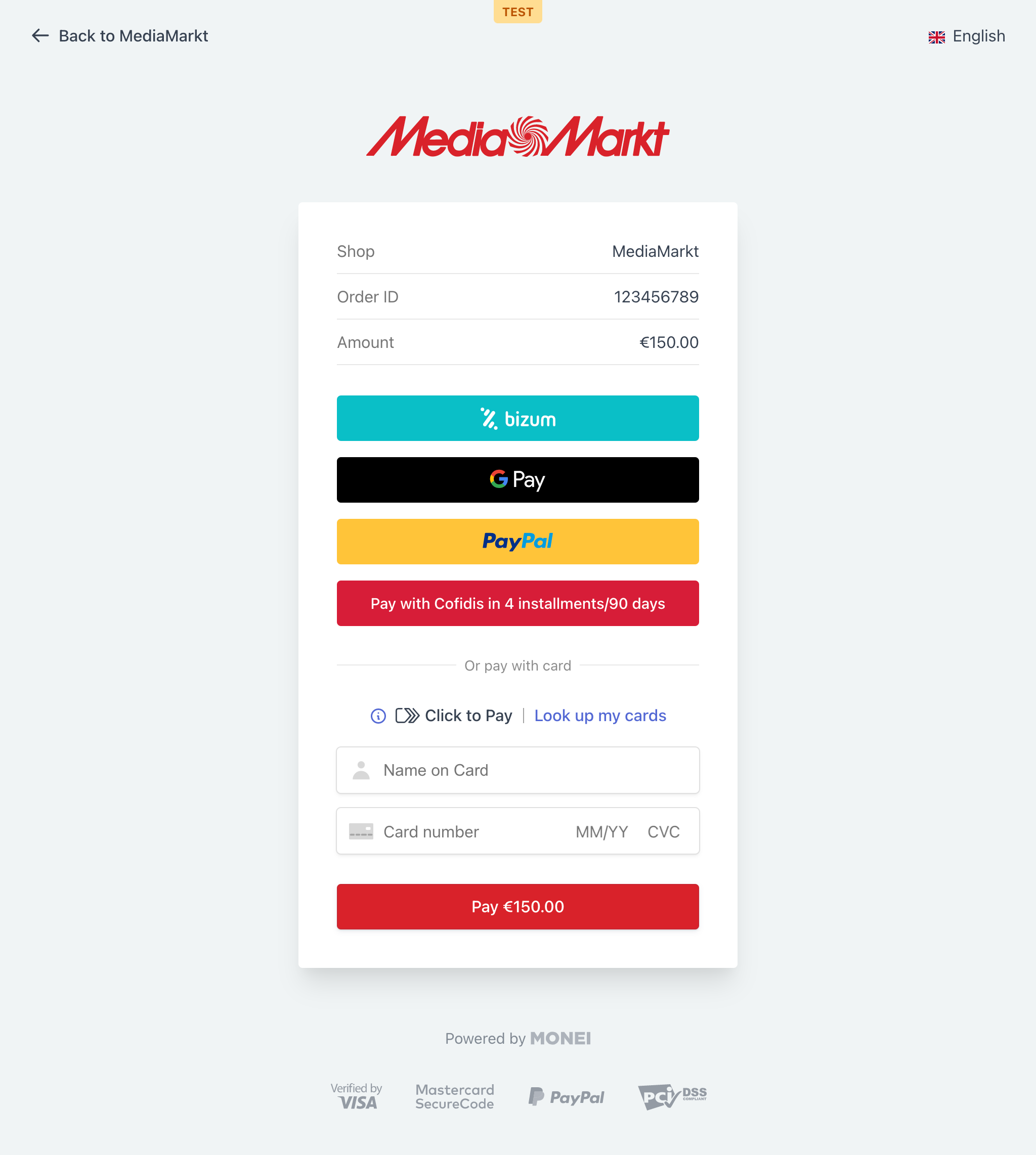 Plans and sectors
With the MONEI X and MONEI Pay plans, merchant acquiring is built-in. This means you don't have to request a Virtual POS (also known as a merchant ID) from the bank. All you have to do is sign up for MONEI and once your account has been approved, you can start transacting.
You can opt for the MONEI PLUS plan if you'd like to improve your transaction approval rate by routing online payments to different processors (also known as payments orchestration). With this plan, you'll need to obtain a Virtual POS from your bank. It's recommended for enterprise e-commerce businesses with high transaction volumes.
Our payments platform supports omnichannel merchants meaning whether you only sell online or also have a brick-and-mortar store, sell at pop-up shops, or run a service-based business (like a taxi driver, restaurant, dentist, or freelancer), we can help you accept payments (and a range of customer-preferred methods).
Physical payments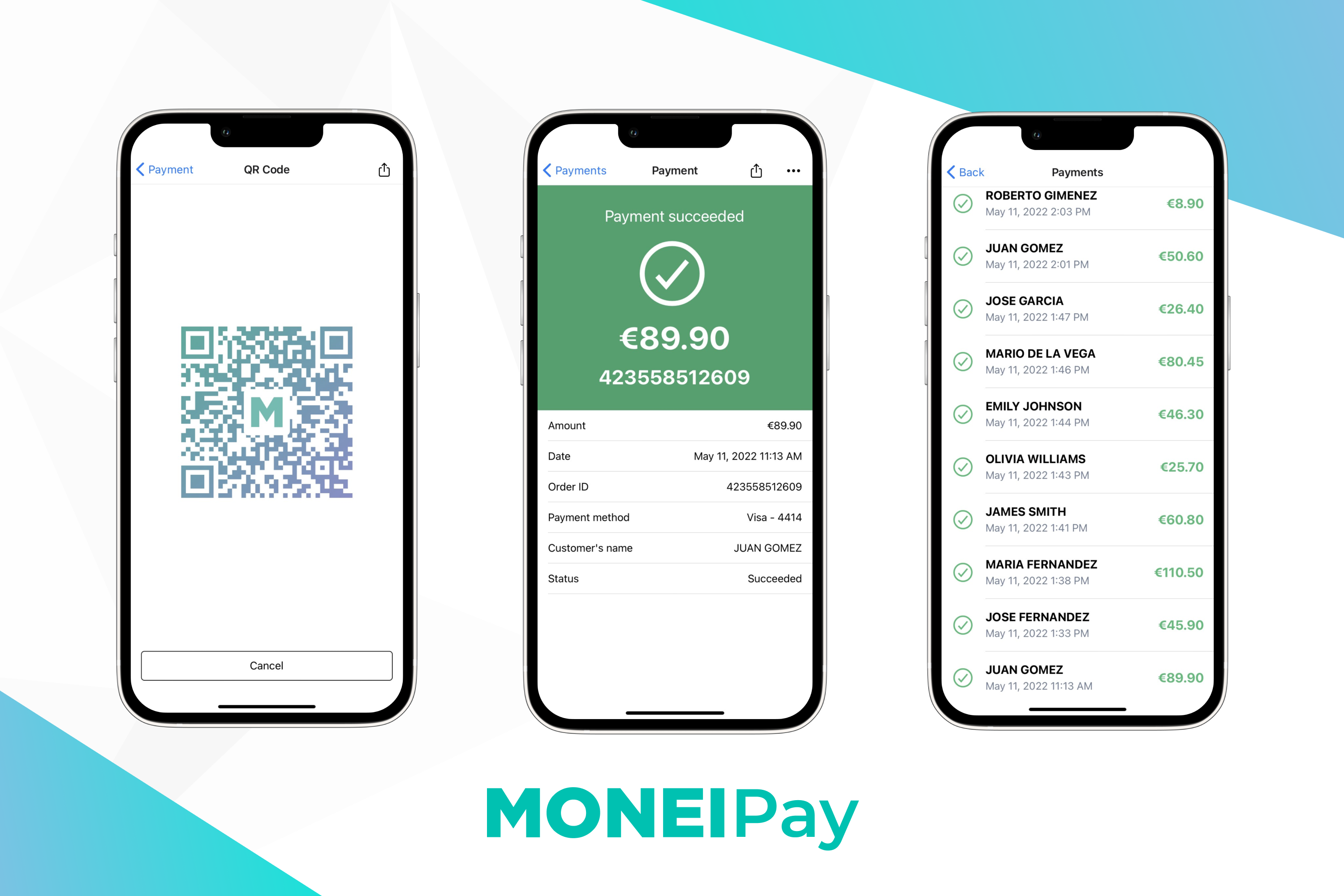 For in-person payments, you don't need to worry about expensive and bulky POS hardware. With MONEI Pay, you can accept QR code payments on your phone using our Android or iOS mobile payment app. Or use Pay By Link to send payment requests to customers via email, SMS, or WhatsApp.
Payment security
You can always leave payment security to us. MONEI is PCI DSS Level 1 and PSD2 compliant and has 3D Secure 2.0. authentication. You'll never have to worry about compromising sensitive payment data or personal information.
Additional resources